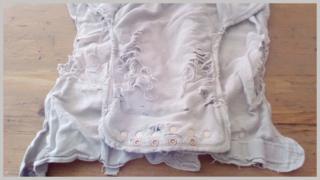 My Money is a new series looking at how people spend their money – and the sometimes tough decisions they make. Here, Katie Holden from Bradford, records her spending over a week, and shares tips for saving which is especially important because she has nine children.
We're looking for more people to share what they spend their money on. If you're interested, please email my.money@bbc.co.uk or get in touch via our My Money Facebook group and we'll aim to contact you.
Katie is a home-schooling mother of nine children. The eldest two are studying A-Levels at college and the youngest is a toddler...
Read More