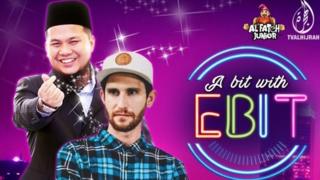 As soon as Mohammed Kareef Daniel Abdullah steps out of his front door in Malaysia's capital, it doesn't take long before heads start turning and for his nickname to be shouted.
"People say 'Look, look it's Mat Dan!'" his mother says, adding that only some muster the courage to ask for a selfie.
Whether it's starring in his own primetime travel programme, hosting his breakfast radio show or appearing on billboards advertising tours to Mecca, Mat Dan is big news in Malaysia.
It's not the usual path for an Englishman born Daniel Tyler.

Growing up in the middle-class town of Cheltenham in the English Cotswolds, Dan's upbringing was nothing out of the ordinary.
He wasn't the biggest fan of schoo...
Read More