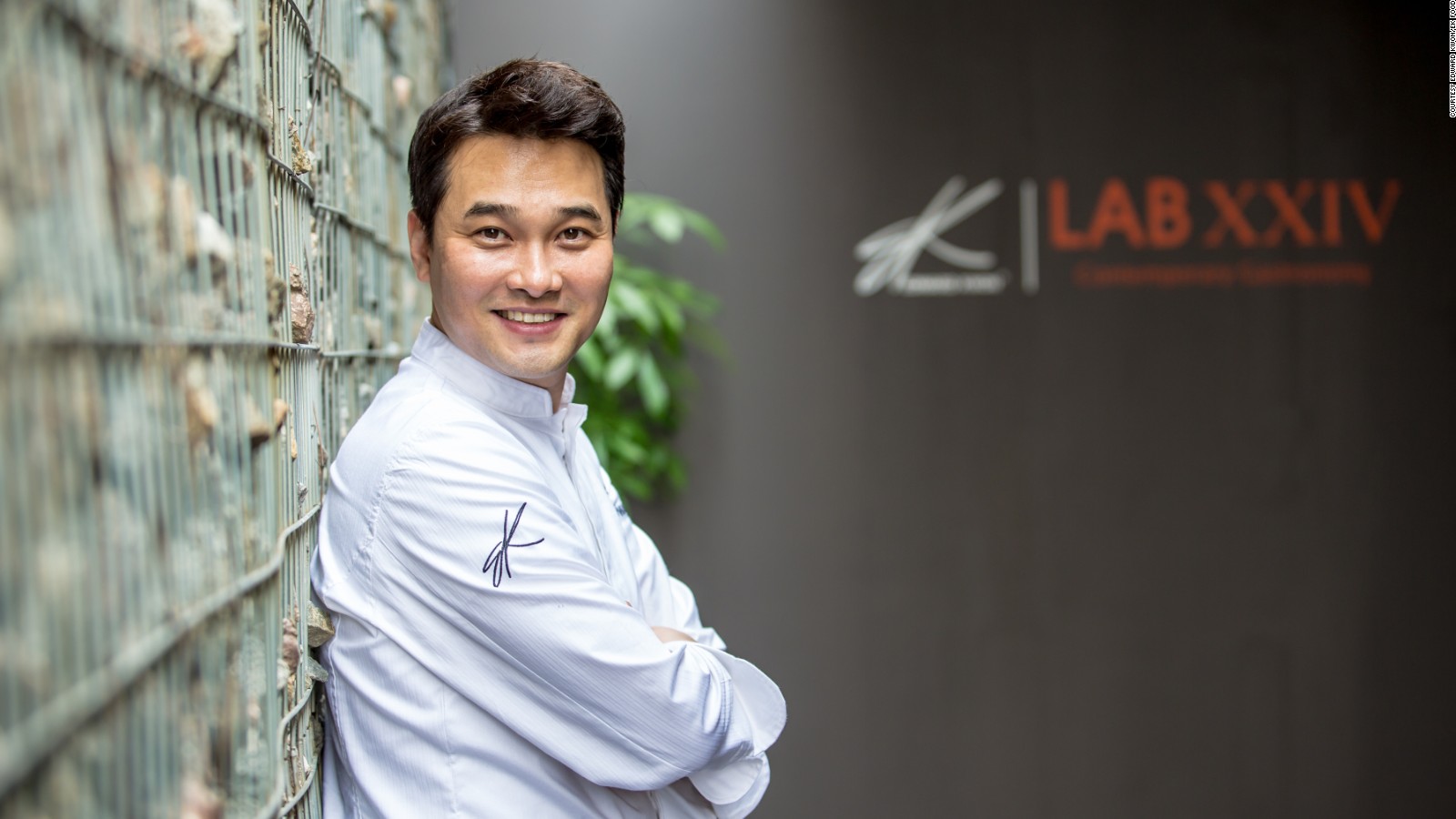 Seoul (CNN)With decades of experience in the kitchens of luxury hotels in South Korea, the United States and the United Arab Emirates — where he served as head chef at Burj Al Arab — celebrity chef Edward Kwon has proven that he's comfortable in a toque and apron.
But he's also demonstrated skills as a savvy businessman, whether as the star of a Korean cooking show, the author of multiple books or the CEO of food and dining company EK Food.
Kwon is quick to emphasize that the food he serves at international gala dinners is Korean through and through, despite the hotel setting and unorthodox plating.
When cooking Korean, Kwon stays true to traditional seasonings and bases and tries to stick to Korean ingredients.
The style of presentation is a practical decision, because hansik often requires individual sets of dishes for the banchan (side dishes) or silverware that most hotels don't have on hand.
"You can put a twist on Korean food. But a Korean should be able to eat it and say, 'Yes, this is Korean food.'"
The food at Elements follows this principle.
Kwon shows a photo of a dish that looks like a miniature garden, featuring some sort of wrap in the center, topped with a half-done egg.
"This is yukhoe," says Kwon.
Yukhoe is Korean-style beef tartare. It's unrecognizable in the photo.
"Usually in Korea it's served with pine nuts, and julienned," says Kwon.
"But I changed the way it looked on the plate. But when you dig in, it's yukhoe. It's just shaped differently."
He flips through a series of photos, all featuring unrecognizable, but attractively presented renditions of mandu (dumplings), ddeokbokki (rice cakes in a soy sauce or red pepper paste-based sauce) and tofu kimchi.
"The most important thing is that my Korean food is reinterpreted in a modern way, but that in the taste and the roots, it's perfectly Korean," says Kwon.
"If you don't protect your roots, the globalization of Korean food is meaningless."
Got photos of your own Culinary Journeys to share? Tag them on Instagram with the hashtag #CNNFood for a chance to be featured on CNN. For inspiration, check out these recent submissions.
Read more: http://www.cnn.com/2015/08/07/travel/chef-edward-kwons-culinary-journey/index.html