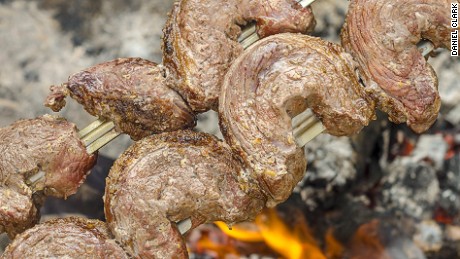 (CNN)Americans are perhaps the standard bearers of the "barbecue."
Come summer, US backyards and parks are full of people gathering around sauce-slathered chicken and other meats.
But famed as America's grill skills may be, many would claim it can't hold a glowing charcoal ember to the meat-charring culture of, say, Argentina or South Africa.
History isn't clear on where the term "barbecue" comes from — one explanation is that it comes from "barbacoa," a term used by Spanish explorers to describe the Caribbean's indigenous Taino people's cooking technique.
In any case, barbecue as we know it today covers multiple cooking methods: On grills, above fire pits, under the ground and in clay ovens.
There are regional variations and customs everywhere from South America to Africa to Asia.
Read More